Presentation of the software
The software EvalColor allows to enter one's intuitive perception of quality using 6 colored sliders. It allows to assess quality of specific systems using a questionnaire. Thus one may calculate and display the average evaluation by a team of the same object, be it a partner, a project, a working departement ...
Welcome in a world of attractive and accurate colours.
The software EvalColor allows to evaluate intuitively a system along 6 quality axes.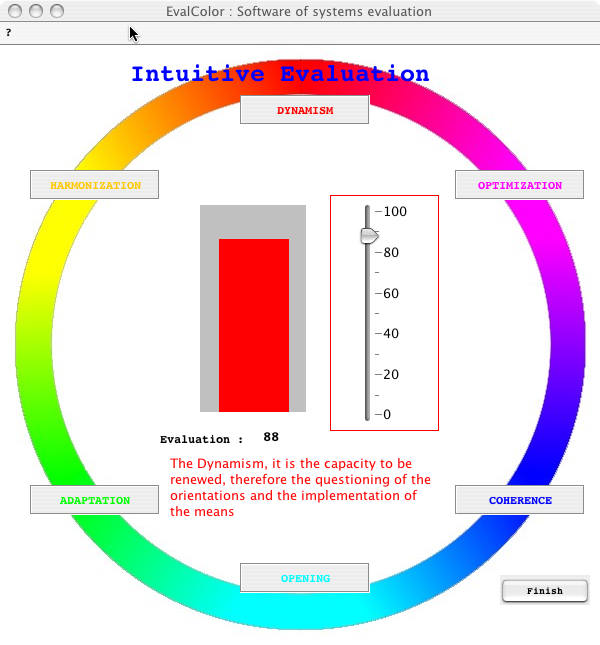 The results are displayed according 4 ways : camemberts -as shown below- histogram, rosace and global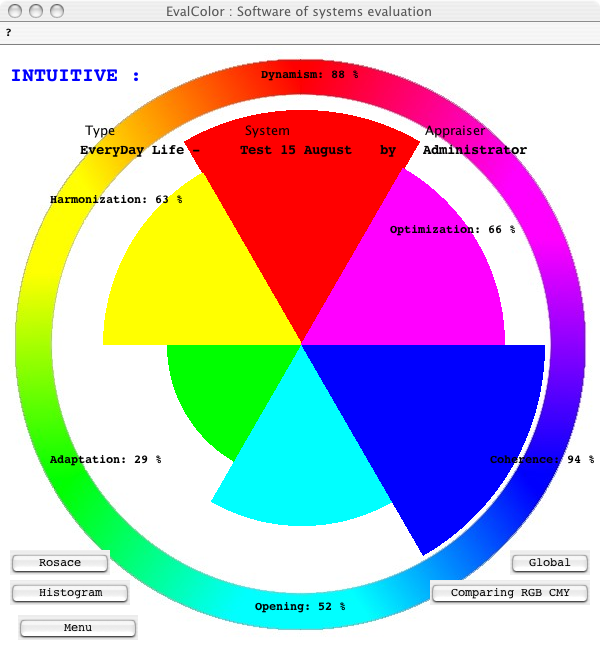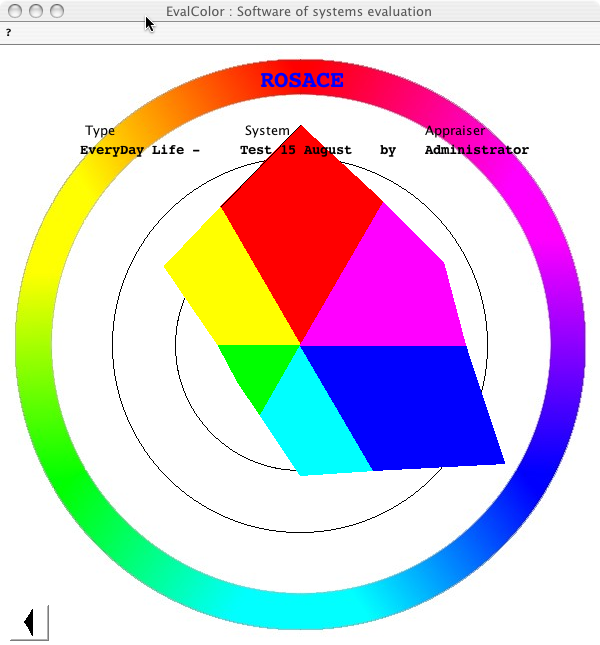 The software calculates average evaluations according to the following criteria : date, type of system (project, candiate, partner …), way of evaluation (intuitive or analytical), evaluator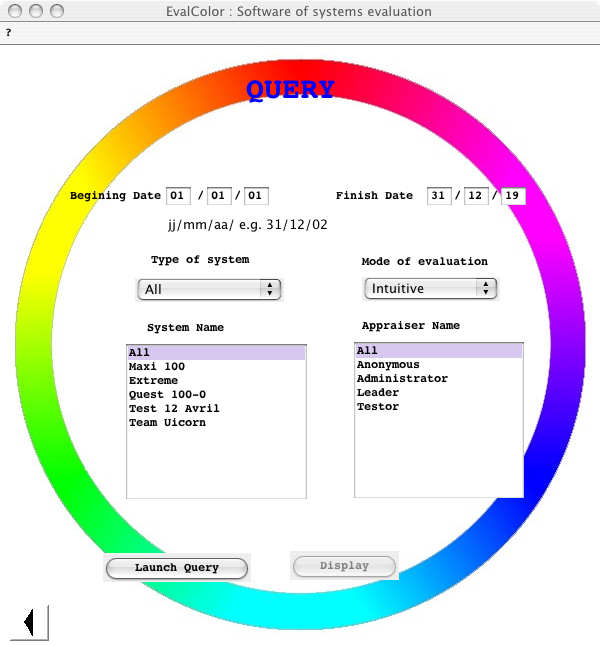 EvalColor allows to compare two evaluations, be they direct or average
evaluations: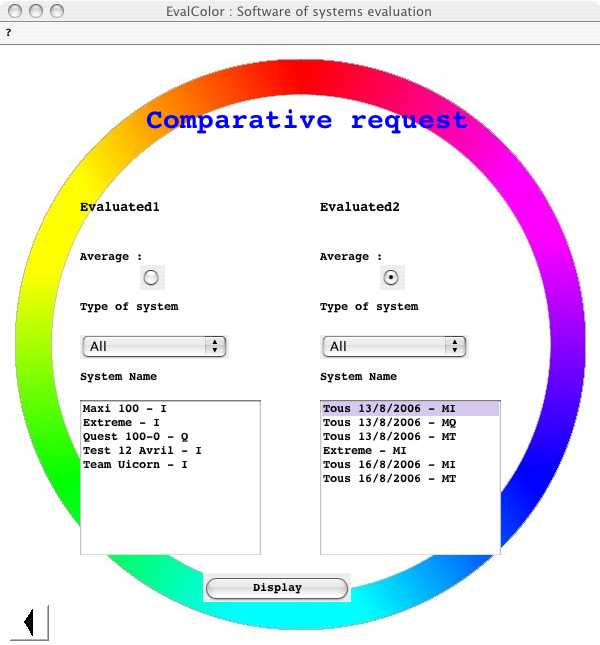 The selected comparison can be displayed according the 4 ways of display; this is faciltating the perception of discrepancies.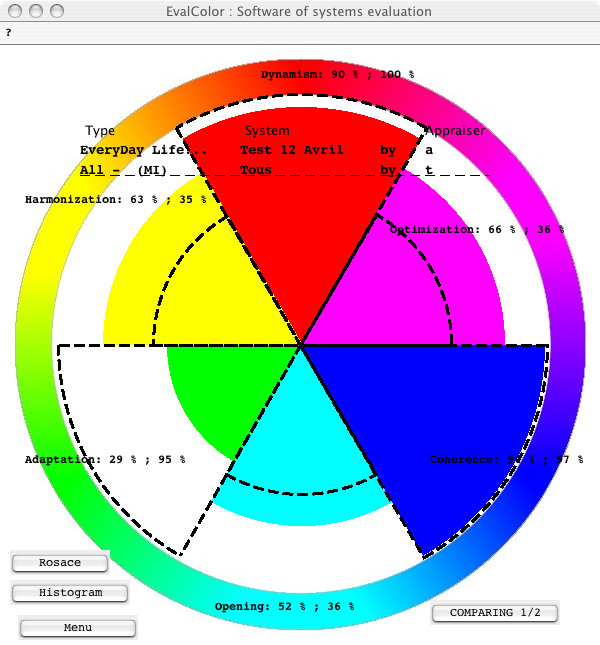 Référence juridique

Conformément aux conventions internationales relatives à la propriété intellectuelle, cette œuvre est protégée.
Le titulaire des droits vous donne toutefois certaines autorisations dans un cadre précis.

Ces autorisations figurent sur le certificat délivré par InterDeposit Digital Number,
10 route de l'Aéroport, CP 41 - CH 1215 Genève 15.